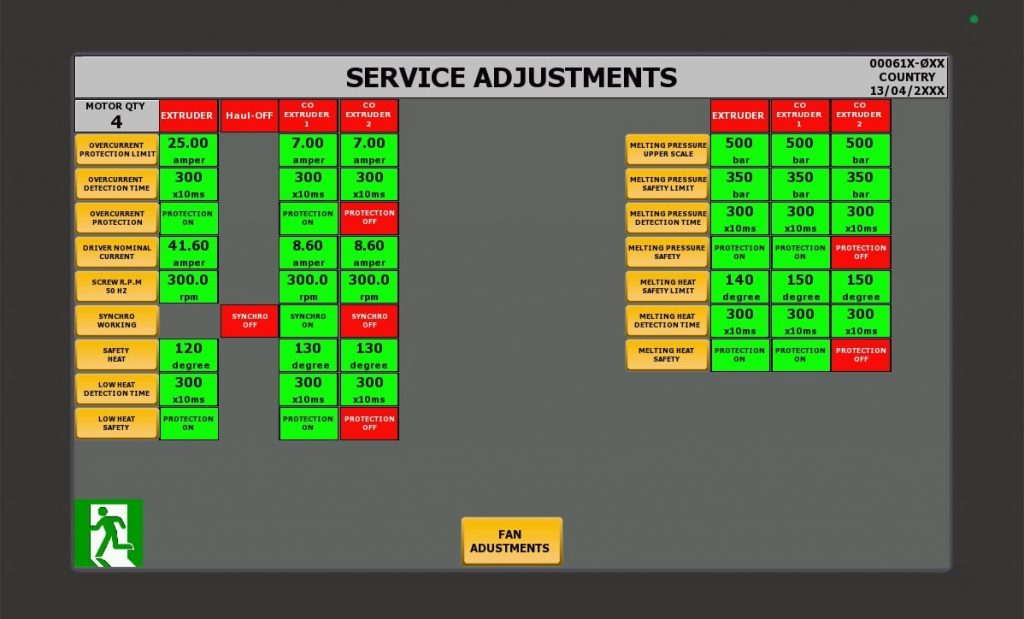 As Apex Machine team, we are aware of how important the after sales service for our valued customers.
The continuity of the production with our machine lines is very important for the returning of your investment and on time delivery of your valuable orders.
We are aware of this and therefore we prefer on our machine designs and spare parts preferences the most problem-free alternatives during the productiın of our machines.
We provide the fastest solution in after sales service by interacting with our valued customers with the fastest way.
On your machines, we can solve the electrical faults by connecting to your machine remotely, also we are committed to providing 10 years spare parts availibity and after sales service.
Depend on machinery equipment, we can supply general use spare parts within 2 working days. Such as extrusion screws and customer's specific spare parts, we supply at latest within 22 business days.
In order to have continuity production and keep your investment in working condition, you can be sure, we will provide the best and fastest after sales service to our valued customers.
We will be pleased to see you as a member of the Apex family.
Hope to see you.